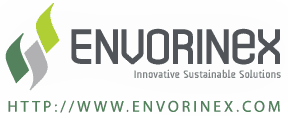 About Us
Terms & Conditions
Envorinex Privacy Policy
Poly Marketing Pty Limited owns and operates this site 'Envorinex'. We have created this Privacy commitment to maintain the privacy and accuracy of your personal information.  We take all efforts to ensure the personal information we collect, use and disclose is accurate and current.  However, the accuracy depends largely on the information your provide.
This site is not directed at or intended for use by persons under the age of 13.  We do not knowingly collect personal information of persons under the age of 13.  If you are under 13 years of age, then please inform your parents or guardian and do not use or access this site unless and until we receive verified parental consent.
Envorinex collects aggregated, non-personal statistical information on site visitors such as:-
your server IP address;
the date and time of your visit to the site;
the pages you accessed and the documents downloaded;
the duration of your visit to the site;
the type of web browser you are using
Envorinex also collects user submitted information such as:-
Name and email address
location information, including city, state and postcode
Cookies are small pieces of information sent to your browser to authenticate, track and maintain your interactions with a site.  Envorinex uses cookies to customise and improve our site.  You can instruct your browser to refuse cookies, although this may prevent access to or limit use and services contained on the site.
Envorinex provides this online website environment that allows people to compare products, technical detail, general information and to order online, this is aggregated and made available in a convenient form.  To accomplish this, some personal information is collected, unless you contact us to indicate otherwise, you consent to your personal information being used to:-
contact you for any purpose related to your account or your use of the site;
verify your identity;
market products, services and special offers to you;
assist you to subscribe to any newsletter or other promotions we offer or may in the future administer;
make changes to your profile;
respond to any queries or feedback you may have;
inform you of ways the information or services provided to you could be improved;
research and develop our services;
maintain and develop our business systems;
display and aggregate your postings, including ratings, opinions, articles, comments and reviews;
conduct appropriate checks for credit-worthiness or fraud
We reserve the right to transfer your personal information in the event of a transfer of ownership or acquisition by or merger with another company.  In such an event, Envorinex will notify you before your personal information is transferred.  Envorinex will notify you by displaying a notice on this website.
Envorinex may contain links to third part sites.  These linked sites are not under our control.  We do not hold privacy practices of those sites and do not know whether cookies or other tracking devices andrecommendthatyou review the privacy policies of each site you visit before disclosing your personal information.
All personal information held by Envorinex is stored on secure servers that are protected, you should be aware however that due to the open nature of the Internet, information exchanged via the website and used by people other than those for whom the date is intended.  Although we endeavour to keep your personal information secure, Envorinex can not be liable for any unauthorised access and use of your personal information.
Please contact us to find out more about our procedures and policies in relation to the collection and handling of personal information.