Irrigation Twist Clip
TWIST CLIP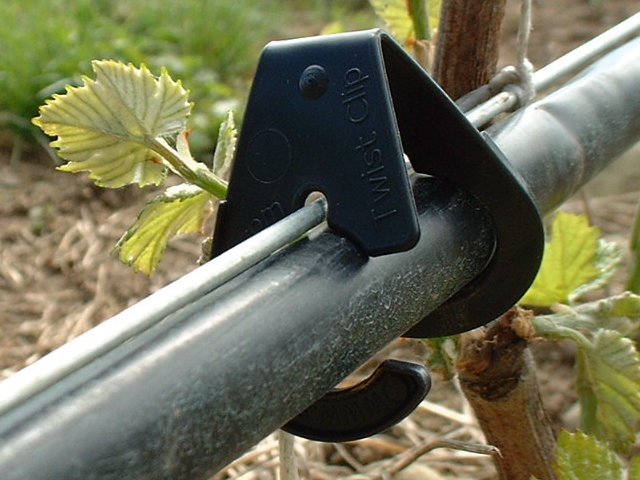 Economical suspension product for Viticulture or Horticulture
Suits up to 25mm irrigation line installations
Ideal for both drip or mist irrigation systems
Ideal for sloping sites as drips fall when they make contact with the Twist Clip therefore you water your vines not the post at the bottom of the hill.
Designed for easy, painless installation as pictured overleaf
Fast, single handed fixing. (in excess of 500 clips per hour by a semi-skilled worker)
Comes in packs of 500, 1000 or boxes of 8000
Made from polypropylene, similar to irrigation tube material
Reusable, recyclable, convenient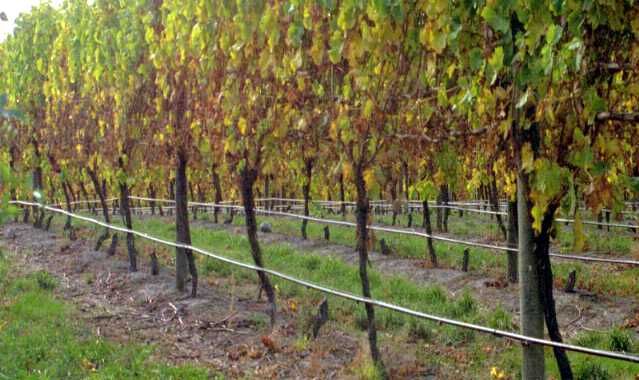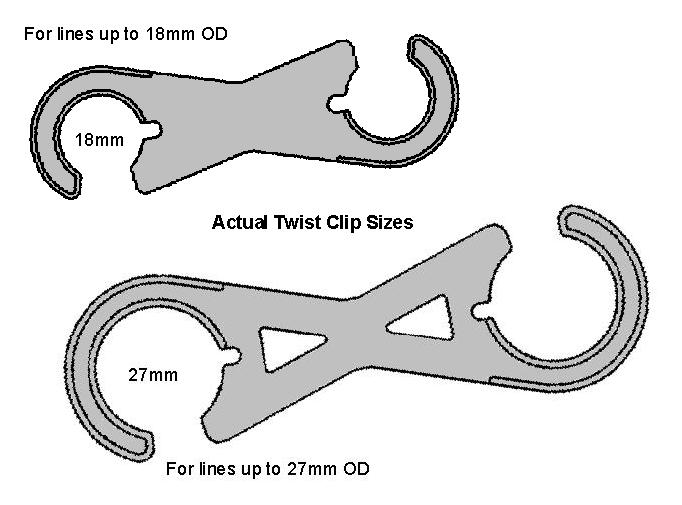 ADDITIONAL ADVANTAGES
Train new vines to the top trellis wire by threading twine through the inverted vee of the twist clip that supports the irrigation tube, then tie both ends to the top

wire.  This avoids bending to tie knots and removes any risk of strangling new vines.

Can be used to hold canes to the trellis wire after pruning by crossing the legs of the Twist Clip to form a loop over the canes and trellis wire.
INSTALLATION
1.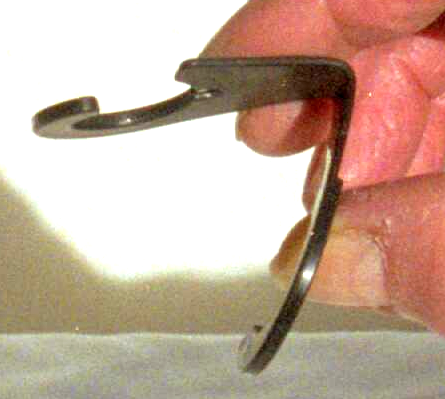 Grip Twist Clip gently between thumb & index finger & form it to a 'V' Shape
2.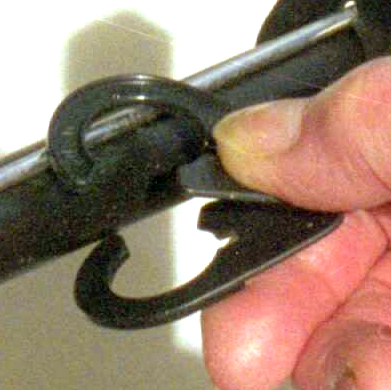 Push the 'V' jointed Twist Clip securely onto the tube making sure that the trellis wire is between the two members.
3.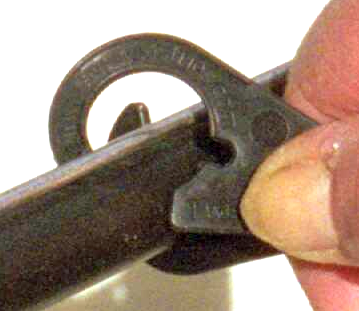 Rotate the 'V' jointed Twist Clip firmly through 90' and ensure the trellis support wire has found its place in the notch provided as shown.
Twist Clips are available online in boxes of 500 however for large orders please contact our sales department