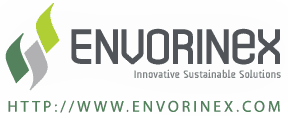 About Us
Our People
Jenny Brown – Managing Director
Jenny with an Accounting, Corporate Auditing and Shipping background, entered the Australian Plastics Industry in November 2003 with SVP Industries Pty Ltd as the National Sales and Marketing Manager based in Brisbane.
In May 2008 she incorporated Poly Marketing Pty Ltd to specifically market a unique imported polymer product.
In July 2009 she diversified by purchasing the closed SVP Industries George Town Tasmania plant and equipment with two shareholders, commencing the manufacture of extruded plastic technical profiles and injection moulded components for a growing Australian and international client base.
Michael Turner – International Director
With almost 40 years of Australian plastic industry experience Michael has overseen the growth of extruded and injection moulded plastic products around Australia and into targeted export markets.
He has formulated successful export market entry strategies and been responsible for negotiating long term distribution arrangements in New Zealand, North America, Japan, South Korea and contractual supply agreements in China, Indonesia, Malaysia, UAE, South Africa and the South Pacific.
Kevin Cox – Plant Manager
Kevin commenced his plastics career in January 1979 with Supavinyl Products Pty Ltd Tasmania and in January 1985 transferred to Mt Maunganui, New Zealand as Southern Plastics Extrusion Ltd Plant Manager.
In 1988 he returned to Tasmania in the role of Assistant Plant Manager with SVP Industries Pty Ltd and oversaw all aspects of plastic material formulation, profile extrusion, injection moulding, tooling design and client liaison up to June 2009.
In July 2009 he was appointed the Poly Marketing Pty Ltd T/A ENVORINEX™ Plant Manager responsible for all factory staff, production, quality assurance, dispatch and client liaison.