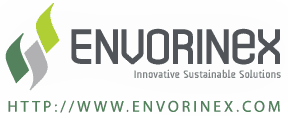 About Us
About Envorinex
Poly Marketing Pty Limited T/A ENVORINEX™ is an Australian owned and operated company dedicated to providing innovative and proven polymer product solutions to national and international clients.
We manufacture products from materials which are 100% virgin; or a mix of virgin and recycled or 100% recycled content to suit end use specifications.
We also reprocess industrial and commercial waste plastics from around Tasmania.
Envorinex sell their excess reprocessed pellets of rHDPE, rPP, rLDPE and rLLDPE.
Our team has over 130 years of polymer experience and being dedicated to customer service we are continually researching and developing environmentally responsible and 100% recyclable products.
We manufacture injection moulded and extruded profile products for use across a broad range of industries with our clients based throughout the world.
Recognising that worldwide environmental sustainability is a major issue we certify that our products are 100% recyclable. 
Our Tasmanian and Melbourne Recycling Program enables us to guarantee the recyclate quality and enables us to verify that all our products are free of heavy metals such as lead.